Pet Blood Glucose Testing Supplies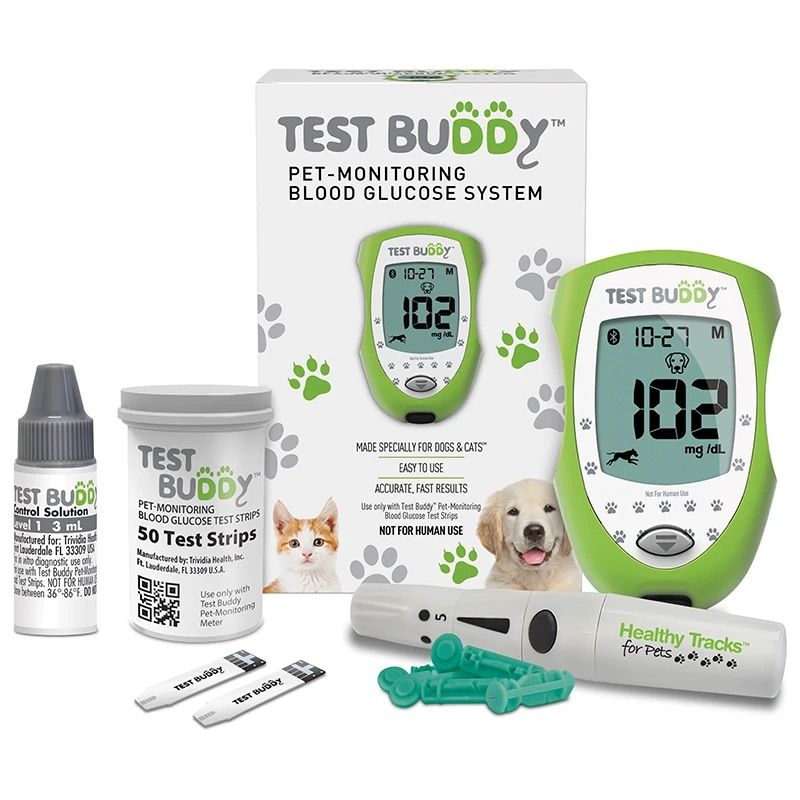 Test Buddy Pet-Monitoring Blood Glucose Meter
The Test Buddy™ Pet-Monitoring Blood Glucose Meter was specially designed and calibrated for dogs and cats. The system's unique algorithm allows pet owners to easily and accurately monitor their pet's blood glucose levels from the comfort of their home.
No coding
About 10 second test time
Stores 1000 test results
Small 0.5 microliter sample size
Audible fill detection
7-, 14-, 30-, 60- and 90-day averaging
Ear or Paw Pad Test Sites
Event tagging
Pet CBD Products
We offer a variety of CBD products at our pharmacy, including some for pets.
Pet Products:
CBD isn't just for humans. Treat your furry family members to our Ananda Pets bacon-flavored Full Spectrum Full Extract and keep them calm, cool and collected.
Pet Toys
We offer an ever-changing assortment of toys, leashes, and grooming supplies!